Hindalco, one of the world's most integrated Aluminium Product Producers, has placed the order for three state-of-the-art extrusion lines with Presezzi to be delivered and commissioned during 2022 and early 2023.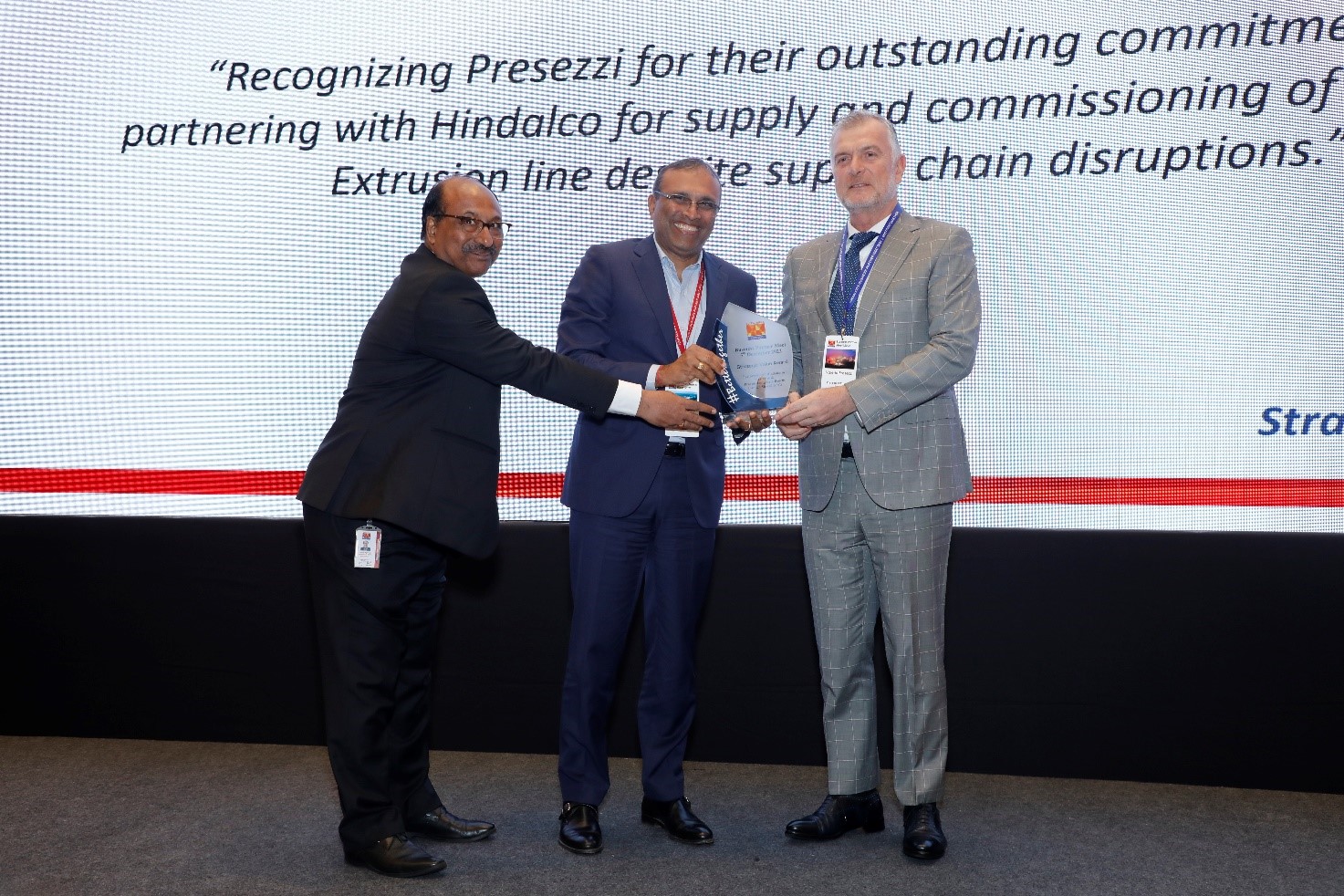 Despite severe supply chain disruptions, Presezzi delivered the first extrusion line on time and commissioned it ahead of schedule.
Hindalco recognized this feat by Presezzi at its "Partners Meet" held in December 2022 in Mumbai, India. Mr Satish Pai, Managing Director, presented the award to Mr Valerio Presezzi, Founder and President of Presezzi Extrusion.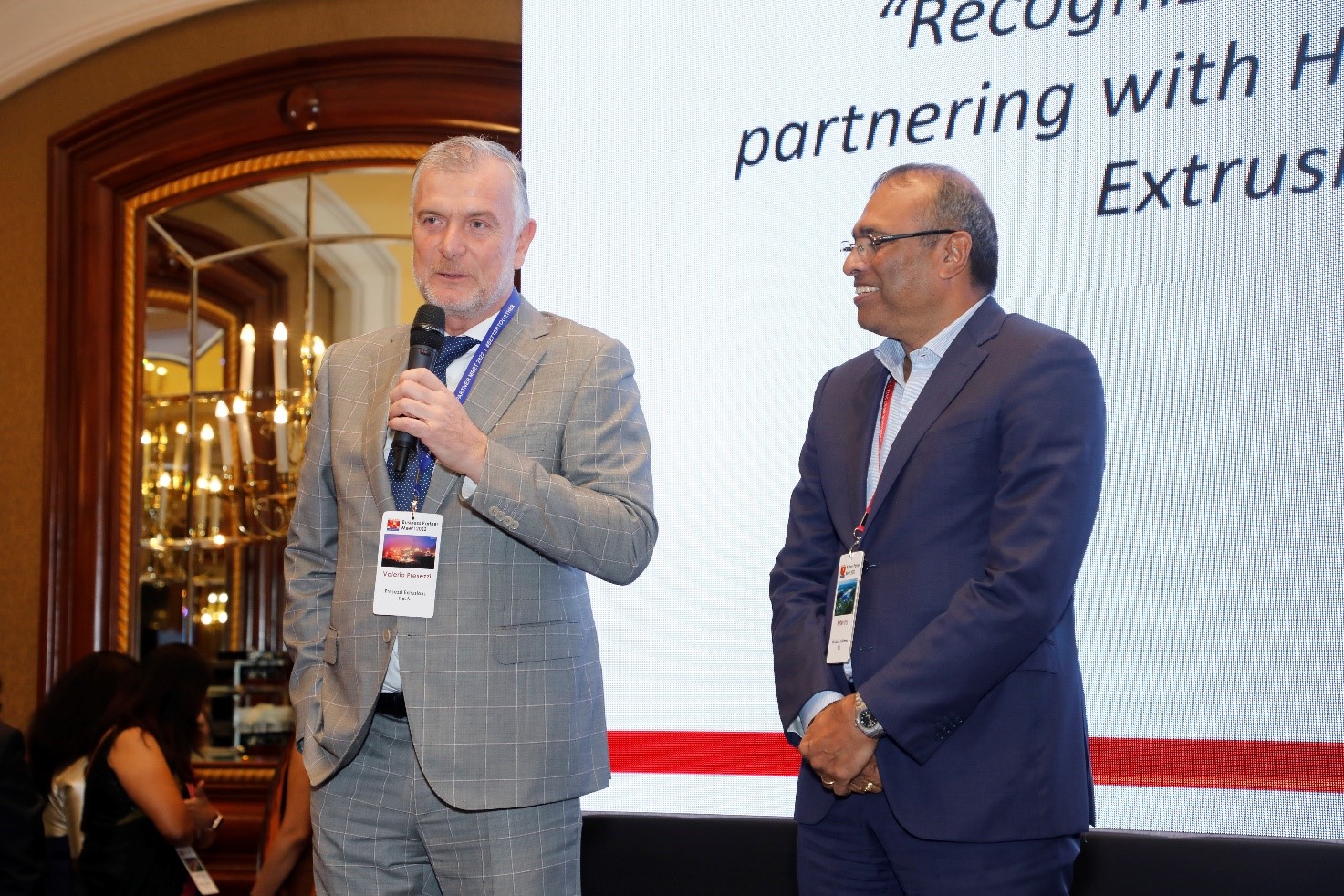 While presenting the award during the event, Mr Pai commented, "Recognizing Presezzi for their outstanding commitment and partnering with Hindalco for supply and commissioning of state-of-the-art Extrusion line despite supply chain disruptions."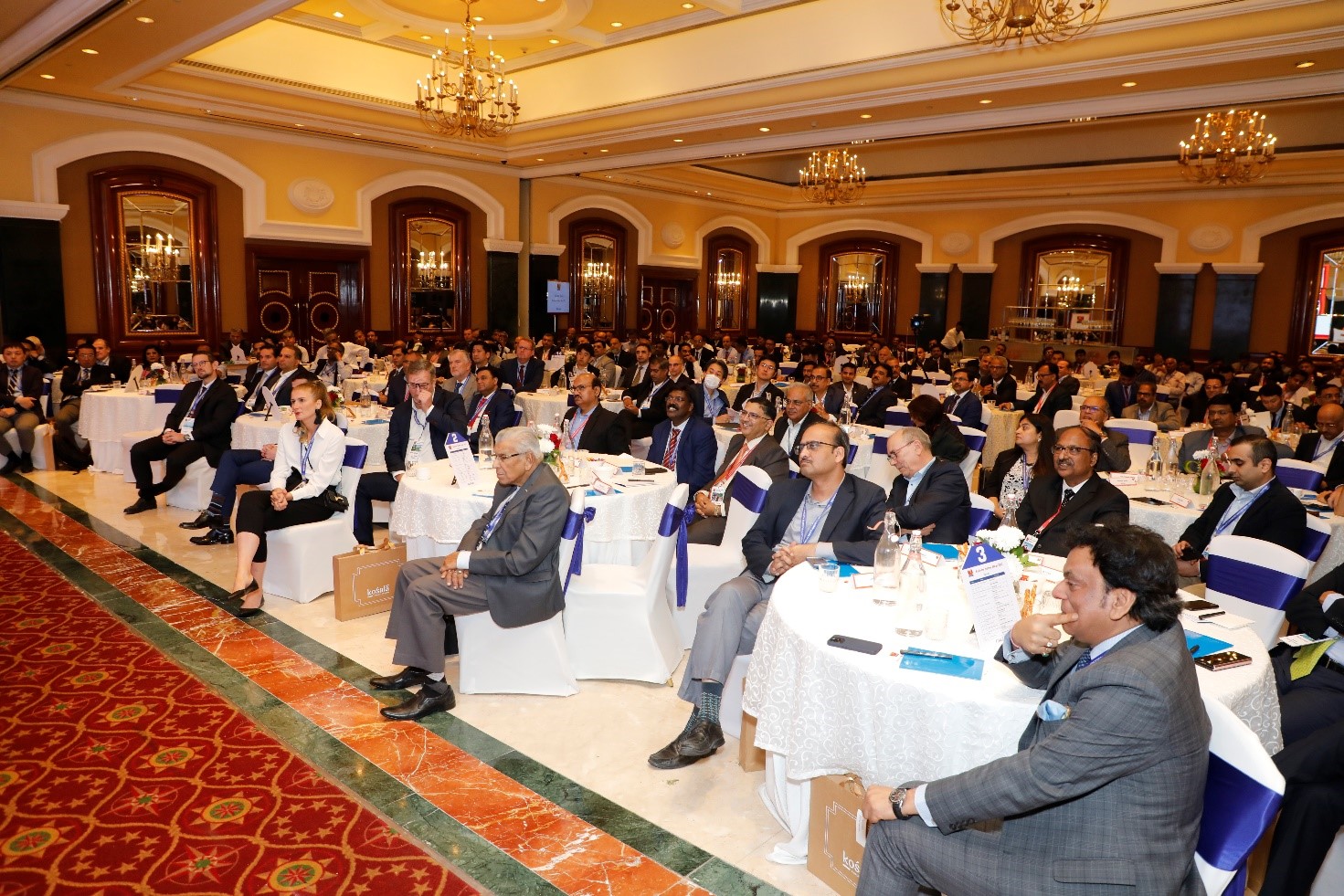 "This feat could be achieved through the commitment and well-coordinated efforts of Hindalco – Presezzi- Uniseven (Presezzi's Indian Partner)."