The commercial manufacturing of aluminium cast alloys has begun at Gravita Togo SAU's new recycling facility, with an annual capacity of about 4,000 MTPA in phase 1.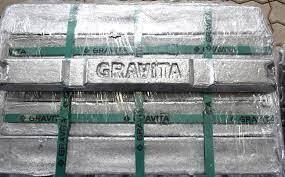 The company expects additional revenue of approximately INR 60 crore per year from the new capacity, with gross margins of roughly 26%.
Additionally, the company established a reliable scrap collection network before opening the factory and has been sourcing scrap from Togo for the past three years.
Similar facilities for recycling aluminium already exist for the corporation in Tanzania, Senegal, Mozambique, and India. This is consistent with the company's international goal of expanding its recycling operations.
The Group has injected approximately INR 11 crores in the procurement and commissioning of the new recycling plant, which is funded by the company's internal accruals.

The company will source domestic aluminium scrap for this plant's production. It will serve the needs of the aluminium die-casting component manufacturing industries in China, Japan, Thailand, Korea, and Vietnam.
This news is also available on our App 'AlCircle News' Android | iOS