In an effort to address the challenges associated with the 'Mineral Wealth Paradox,' Guinea, a prominent global bauxite hub, has taken a proactive approach. The nation has mandated that bauxite mining companies submit proposals for the establishment of domestic alumina refineries as an integral component of their operations. This strategic move aims to optimize the benefits derived from its rich bauxite resources while minimizing the potential downsides of resource extraction.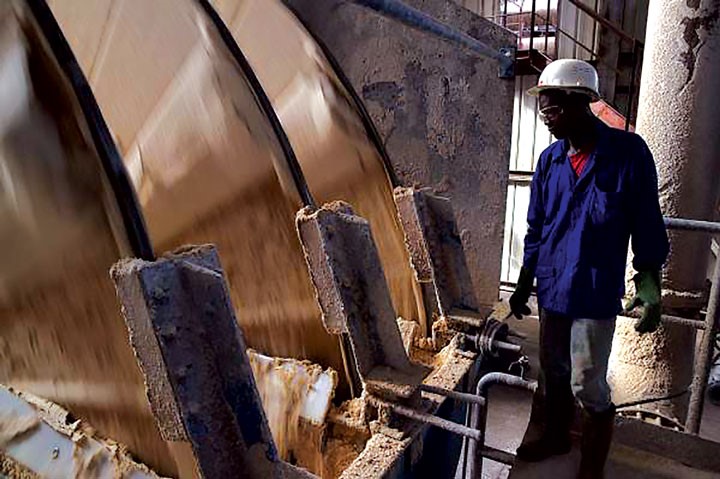 The Russian aluminium giant Rusal operates Guinea's sole active alumina refinery, the Friguia refinery. The alumina refinery is one of the largest employers in Guinea, and the facility's annual production capacity is around 650,000 tonnes.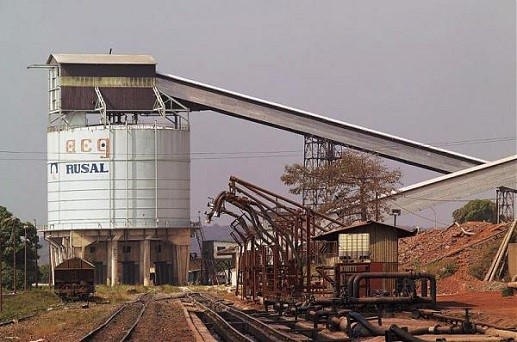 There are currently six companies with plans to establish alumina refineries in Guinea, collectively aiming for an annual capacity of 10-11 million tonnes. Looking ahead to boost capacity and foster value-added sectors, here are four noteworthy alumina refinery initiatives in Guinea that deserve attention from 2025-26.
Guinea Alumina Corporation (GAC) and the Aluminium Corporation of China (Chalco) cooperation agreement
In June 2023, Guinea Alumina Corporation (GAC) and the Aluminium Corporation of China (Chalco) entered into a collaborative agreement to construct an alumina refinery in the Boké region. This partnership evolved from an initial Memorandum of Understanding (MoU) established in March 2023 and leverages the combined expertise of both companies in the field of alumina refining. Emirates Global Aluminium, the parent company of GAC, boasts the accomplishment of pioneering the UAE's inaugural alumina refinery and fostering the development of essential local technical skills and competencies. GAC initiated its production operations in Boké in 2019, with the company's bauxite exports reaching an impressive 14 million tonnes worldwide in 2022.
Natural Oilfield Services Limited (NOFSL) and Govt. of Guinea contract
In March of 2023, Natural Oilfield Services Limited (NOFSL), a Nigerian oil and gas company specializing in the exploration, production, and development of oil and gas resources, successfully secured a contract with the government of Guinea to establish a refinery and engage in alumina manufacturing in Guinea. Under the terms of the agreement, NOFSL has exclusive rights for alumina production, with the Santou bauxite mine serving as its designated location. NOFSL has announced its commitment to invest approximately three billion dollars to achieve an annual alumina production capacity of two million tonnes. It plans to expand this capacity to four million tonnes within a five-year timeframe.
Guinea Evergreen Mining Intelligence Company (GEMIC)
 In 2018, Guinea Evergreen Mining Intelligence Company (GEMIC), a subsidiary of the prominent Chinese industrial corporation TBEA, initiated the construction of a comprehensive bauxite mining complex, which encompasses the establishment of an alumina refinery. Although specific project particulars are somewhat constrained, the development is anticipated to reach its conclusion by the end of the fourth quarter of 2023.
Govt. of Guinea, SMB and ALTEO consortium
 In 2018, the Guinean government entered into a substantial three-billion-dollar agreement with a consortium led by Société minière de Boké (SMB), a prominent Guinean bauxite producer, and ALTEO, a French alumina manufacturer. Their joint venture aimed to establish an alumina refinery and construct a 135-kilometre railway line in the Boké region. In 2021, UMS Group acquired ALTEO while holding a 30 per cent stake in SMB, effectively gaining significant control over the local bauxite mining sector. Their strategic focus is on achieving top-tier mineral transformation capabilities, including producing specialized alumina for applications such as smartphone screens and electric vehicle batteries.
The refinery project is still in the construction phase and is estimated to require an investment ranging from $700 million to $900 million. Once completed, it will have the capacity to refine one million tonnes of bauxite into alumina annually.

Conclusion
Even if the present government in Guinea is forcing the bauxite mining companies to plan for alumina refineries, the issue of stable electricity is still a big challenge in Guinea, as well as in West Africa. Addressing Guinea's challenges could involve investments in expanding hydropower capacity and implementing governance reforms. However, achieving these solutions may prove challenging due to the country's volatile political landscape.