Pendle Borough Council has launched a new initiative to encourage the recycling of aluminium foil. Residents are urged to clean and recycle their trays, wrapping foil, aerosol cans, beverage cans, and empty food tins as part of the effort. The six-week program, which began in October, aims to increase the amount of metal packaging recycled by households throughout the borough.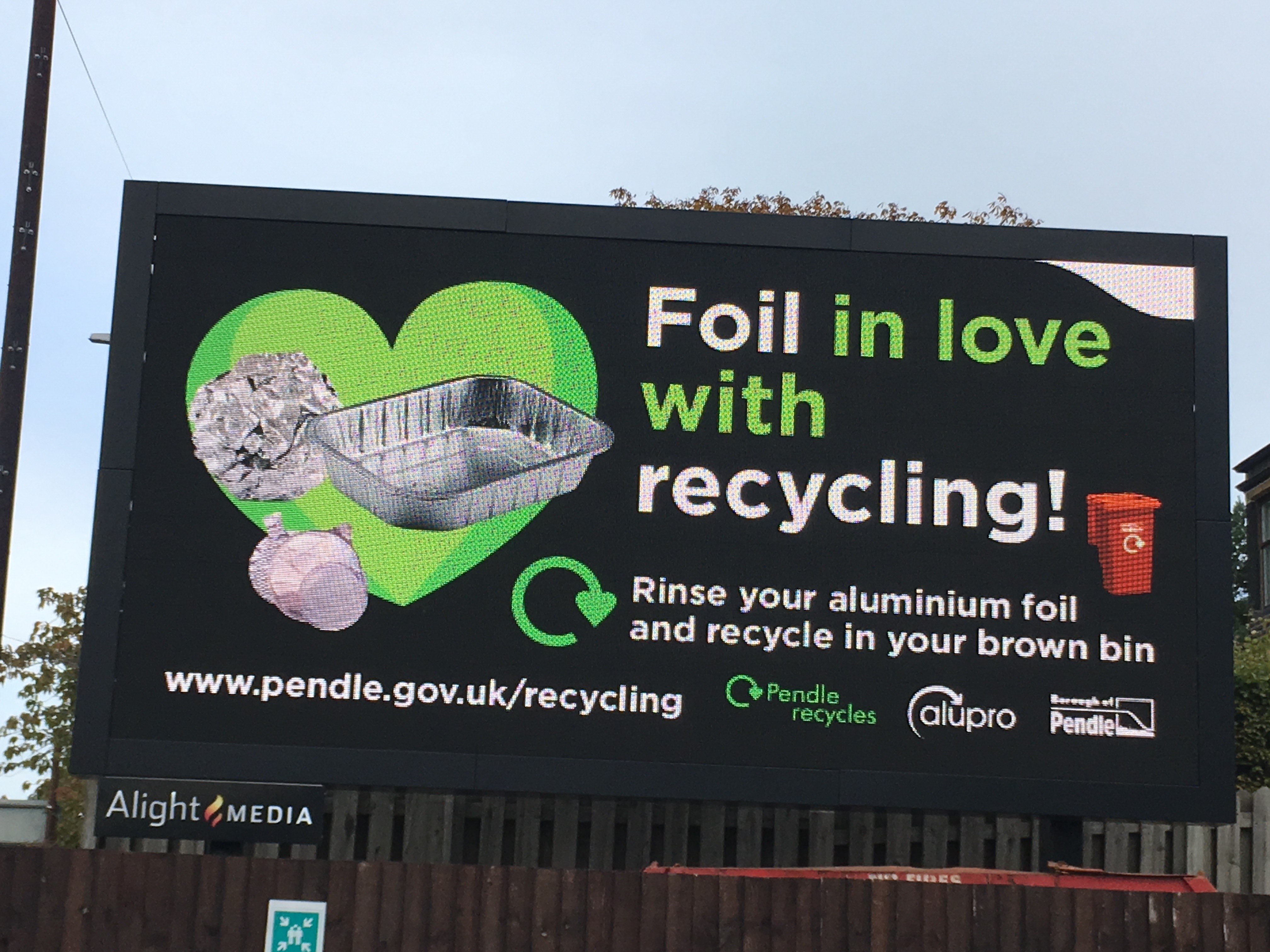 Advertising will be placed on digital street signs, buses, and community radio stations as part of the consumer engagement campaign "Foil in Love with Recycling," which is being run in collaboration with the Aluminium Packaging Recycling Organisation (Alupro). Additionally, creative posts will be shared on the council's social media pages.
Councillor Nadeem Ahmed, Leader of Pendle Borough Council, said: "While we already urge householders to recycle as much of their packaging waste as possible, there's always more we can be doing. Working with Alupro to roll out the Foil in Love with Recycling campaign will allow us to engage with residents in a simple but powerful way, encouraging them to think about how best to dispose of their metal packaging."

"Initiatives such as our' Foil in Love with recycling' campaign are vital to our work in educating the public about best practice recycling. The great thing about aluminium is that it's infinitely recyclable – you can melt it down and reform it to create new products or packaging materials time and time again. By rinsing cans, tins and trays, you minimise the risk of food residue from contaminating recycling loads, so encouraging householders to do this is a really beneficial initiative," said Tom Giddings, executive director of Alupro.
This news is also available on our App 'AlCircle News' Android | iOS