Eural, one of the largest European manufacturers of extruded aluminium bars and rods, has developed new lead-free, free-cutting aluminium alloys, which are expected to be compatible with stringent regulations and offer excellent machinability and productivity.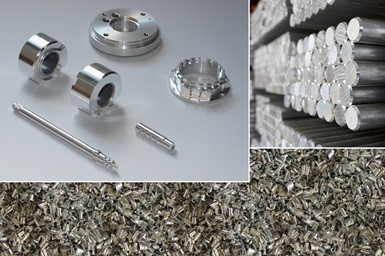 As per Eural, the discovery is termed aluminium alloy 2077 and has outstanding mechanical characteristics and great machinability. It produces tiny chips equivalent to those produced in 2011, making it perfect for high-speed automated lathe machining to achieve high productivity.
With Rm greater than or equal to 69.6 Ksi ultimate tensile strength (UTS), the 2077 Lead-Free aluminium alloys have outperformed 2024. Hard alloys like 2014, 2014A, 2024, 2017, 2017A, 7020, and 7075 are alternatives to it. Depending on the ultimate use, it may also serve as a substitute for some varieties of stainless steel, cast iron, and brass.

Tin, which may weaken and break machined components when exposed to high stress or temperatures, is not included in 2077 Lead-Free. Instead, to cut down on energy use and CO2 emissions, 2077 Lead-Free is made using a high percentage of recycled aluminium.
This news is also available on our App 'AlCircle News' Android | iOS