Endurance Overseas Srl., Italy (EOSrl), a subsidiary of Endurance Technologies Ltd and the special purpose vehicle for strategic overseas investments, has acquired Fonpresmetal Gap SpA (Fonpresmetal) for 8.16 million euro. Fonpresmetal has been renamed as Endurance Castings SpA.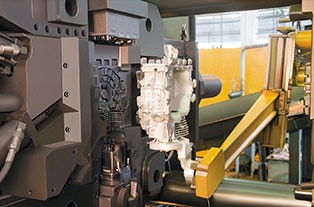 Fonpresmetal has its manufacturing facility in Bione (Brescia, Italy) with a capacity of 6,500 Tons of which 50% is dedicated for supplies to the Endurance Group companies in Italy.
Consequent to this acquisition, the Endurance Group in Europe now has nine manufacturing plants, of which six are in Italy and three in Germany.
Fonpresmetal had been a preferred supplier for highly complex aluminum die casting parts to Endurance SpA (erstwhile Endurance FOA SpA), our operating step down subsidiary in Italy. Acquisition of Fonpresmetal will augment casting capacity and help backward integration. This acquisition would also provide future growth opportunities for us in Europe, it said.

In 2017, Fonpresmetal recorded revenues (in local GAAP) of Euro 24 million for manufactured parts. The company is expected to achieve revenues of around Euro 27.5 million for manufactured parts in 2018.