According to a report on Friday, March 11, four major players in the Middle East from the aluminium and energy sector announced a joint initiative that would unlock significant development of solar power generation capacity in Abu Dhabi, progress power asset and generation optimisation, and decarbonise EGA's aluminium production in the UAE. The companies that have conceived the initiative are - Emirates Global Aluminium (EGA), Abu Dhabi National Energy Company PJSC (TAQA), Dubal Holding, and Emirates Water and Electricity Company (EWEC).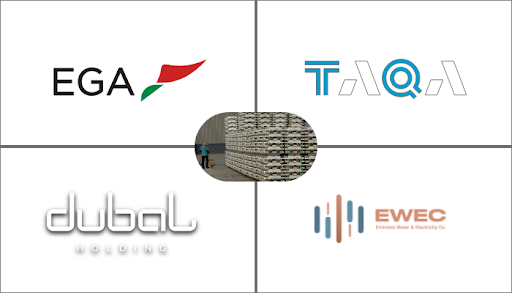 The initiative is expected to advance TAQA and Dubal Holding's growth strategies, enable EGA to become a leader in the global aluminium industry's net zero drive by 2050, and aid EWEC reduce carbon intensity of the energy sector. However, the initiative now awaits further negotiation and regulatory approvals in both Abu Dhabi and Dubai.
TAQA and Dubal Holding contemplate acquiring EGA's electricity generation assets in the UAE, holding a 50 per cent share each. Located in Jebel Ali and Al Taweelah, assets have a total capacity of 6,474 megawatts of power generation, which would be supplied to the grid under a long-term power purchase agreement with the despatch of assets through EWEC's load despatch centre.
For TAQA, the acquisition of EGA's power assets would increase the company's UAE-based capacity to more than 23 gigawatts. EGA, having 50 per cent share held by Dubal Holding, would source power from the grid through a long-term electricity supply agreement, becoming the largest single electricity consumer on the grid.
Abdulnasser Bin Kalban, Chief Executive Officer of EGA (top right), said: "Sourcing cost-effective clean power from the grid will enable EGA to lead our global industry into a more sustainable future. Today, we are taking another historic step towards achieving net zero greenhouse gas emissions by 2050. We are also assuring that EGA's global competitiveness will strengthen over the decades ahead, not only as the world's largest 'premium aluminium' producer but also one of its most environmentally-responsible."
Jasim Husain Thabet, Group Chief Executive Officer and Managing Director of TAQA (left), said: "At TAQA, we have set out our plans for sustainable growth, and the potential acquisition of EGA's power assets supports our 2030 ambitions to add value for our stakeholders while further supporting the UAE's sustainability efforts. Working together with EGA, Dubal Holding and EWEC, we will enable EGA to connect to a diverse energy mix as well as allow for the development of additional renewable energy projects in Abu Dhabi."
Othman Juma Al Ali, Chief Executive Officer of EWEC (left), said: "This initiative supports EGA in making a powerful statement in their sustainability goals, and ensures EWEC can continue to significantly invest in our strategic clean energy initiatives and achieve greater efficiencies from our existing fleet through optimised operations. EWEC has overseen the development of the world's current largest single-site solar power plant, Noor Abu Dhabi, and future world's largest single-site solar power plant, Al Dhafra PV. Through this initiative we can secure new solar power generation capacity, diversify our power production portfolio with a focus on sustainability, and further advance our decarbonisation of the energy sector."

Ahmad Hamad Bin Fahad, Chief Executive Officer of Dubal Holding (right), said: "Supporting the environment through systematic and careful investments in green energy projects aligns with our broader investment strategy and mandate. There is a global alignment to reduce our carbon-footprint and we are excited to pursue this initiative by supporting EGA with its goal to achieve net-zero emissions by 2050. We are also encouraged to support the broader inter-Emirate cooperation in the energy sector as this will further boost both the local and larger UAE economy."
This news is also available on our App 'AlCircle News' Android | iOS