Diageo, the parent company of renowned liquor brands like Johnnie Walker, Baileys, Smirnoff, Captain Morgan, Gordon, Guinness, and Tanqueray, has recently announced funding the establishment of an organisation in the UK market that aims to create a circular economy for aluminium.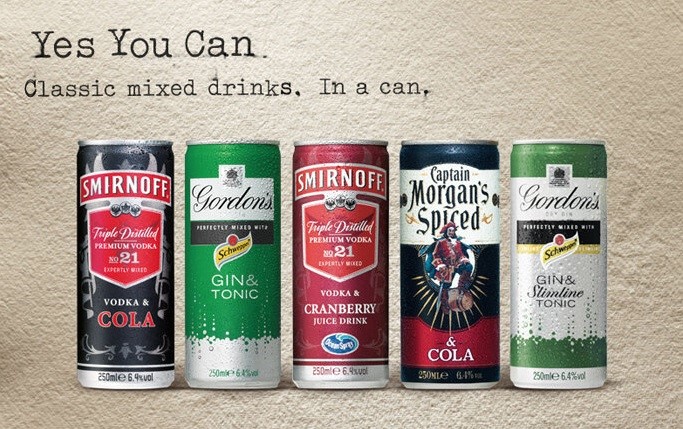 The organisation, also known as the British Aluminium Consortium for Advanced Alloys (BACALL), comprises industry experts who will work together to achieve this sustainability goal.
As per Diageo's ideation, they will construct a unit to "roll hundreds of thousands of tonnes of aluminium sheet in the UK, more than enough for over 400 million cans of Guinness and pre-mixed Gordon's and tonic".
"Currently, to recycle and remake cans, the UK is reliant on an energy-intensive supply chain that is based on the unsustainable exporting and importing of aluminium," Diageo pointed out.
Diageo plans to use recycled aluminium in its 10-year sustainability action plan. This will involve increasing the use of recycled aluminium, making Guinness cans with this 100% recyclable material, and reducing carbon emissions associated with importing and exporting aluminium sheets.
The company has been collaborating with BACALL since 2021 when they jointly funded a feasibility study with the UK government. The plan to construct an indigenous plant might create UK's own material loop and Ewan Andrew has been quite vocal about it. 
The global supply chain and procurement & chief sustainability officer at Diageo, Ewan Andrew, exemplified: "We are excited to be a part of a project that will ultimately change the production of aluminium in the UK. We are now seeking to work in partnership with business and government to not only reduce aluminium's carbon footprint but also to bring this part of the aluminium supply chain back to the UK."
The non-executive director of BACALL, David Sneddon, commented: "Aluminium is one of the most recyclable materials on the planet – yet the 15 billion plus cans made in the UK rely on an energy-intensive supply chain that requires aluminium to be brought in and out of the country."

"By sourcing, recycling, manufacturing and supplying aluminium flat rolled sheets in the UK, we can localise and close the supply chain, providing substantial reductions in carbon emissions. This will help create a more sustainable aluminium industry and will secure the future capacity of ultra-low carbon alloys," Sneddon added.