After a yearlong investment spree of US$2 million for the complete retribution of its Mankato aluminium can manufacturing plant, Crown Beverage Packaging is now plotting to add a humungous solar array by 2024 complementing the company's facility situated mid-way between Riverfront Drive and Third Avenue.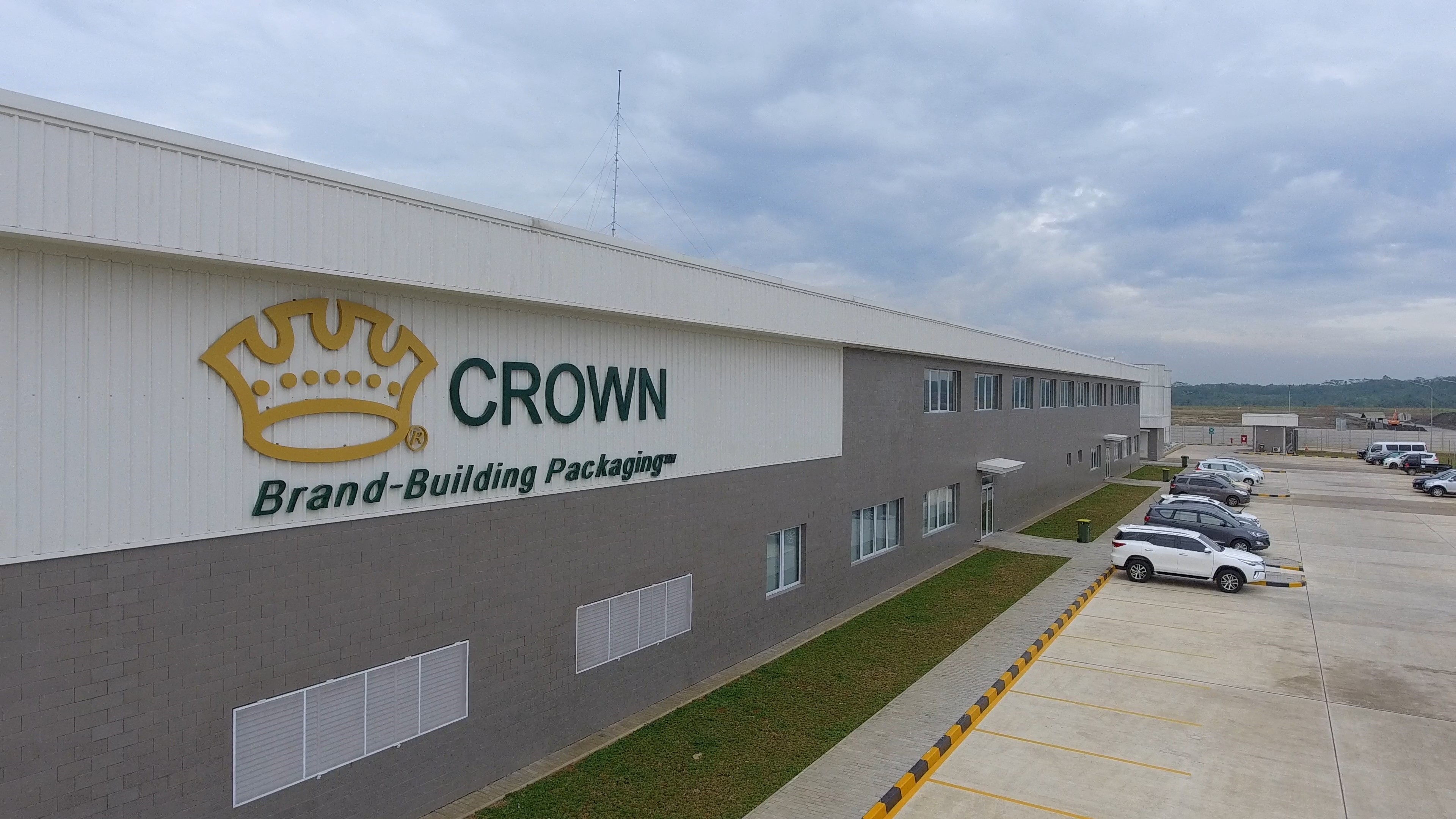 Crown Holdings, an internationally acknowledged producer of food and beverage packaging solutions, aims to suffice 75 per cent of its electricity requirement using only renewable energy by the next ten years and completely aloof of fossil fuel by 2040.
The plant manager Corey Darula seemed quite optimistic about the addition of this solar array as he cited that the adjoining land to the facility had been a barren unused piece of land for a long period of time, but now if it acts as the perfect ground for solar arrangements, nothing can be more beneficial. This land located north of the Mankato plant at 174 Chestnut St. will be extremely useful for the entire community, not only Crown.
Darula spoke: "We feel it's really important for this region to be part of the solution, so we identified a six-acre portion of our property that is ideal for a solar garden installation."
The construction of the solar array can be wildly attributed to the rising demand for aluminium beverage cans for companies like Pepsi, Coca-Cola and Schell's Beer. The company officials claim that by next year the plant will be capable of producing almost two-thirds more than the number of aluminium cans it supplies today.
Darula went on to explain: "We are currently in an exciting growth phase where we are starting up a new module which should increase our end-making capacity by 65%."
Recorded estimations flash an investment of over US$2.1 million in 2022 for restoration works at Crown's Mankato plant. The current upgrades have incorporated a break room and a small market compound for Crown's 106 workers.
Crown is also planning to amplify its community involvement by lending sponsorship to the Northwoods League baseball games this summer.
Darula confirmed: "We are currently working with the Mankato MoonDogs to promote a 'Race to Recycle' event at each game this season. This is aimed at bringing awareness to the importance of recycling within our community while also reinforcing our presence and contributions to the area, as well as Crown's larger impact."
Gaining a national permit for mounting these solar panels will not be without consequences. The construction has to be controlled so that it does not interfere with the flight routes.
A Minneapolis company, Nokomis Energy, has been crucial in formulating the required R&D that cited no unusual occurring in the vicinity, making the construction ground perfect for laying solar panels. The "glint and glare study" also pointed out that there was no potential risk of the construction disrupting the usual flight routes.
Among other configurations demanded by the city council, Crown should submit a weed maintenance plan so that the ground below the solar panels is not bereft of fertilisation. The usual lifespan of a solar layout is 25 years, and Crown has to operate in a futuristic way to deal with the dismantling of the solar array and to recycle it when the time comes.
Anyhow, Crown associates seemed extremely intrigued by the new plan.
"No hazardous materials are used in the system, and no noise will be created outside of the typical transformer humming. It will not create any nuisance to surrounding properties," as was reported by the packaging company.
Minnesota's Clean Energy Resource Team also supported Crown's proposal as they deemed it an exciting project.
The co-director of Minnesota's Clean Energy Resource, Joel Haskard, commented: "It is becoming increasingly common for manufacturers to implement solar that matches their energy load. As the costs of solar continue to decrease, more and more landowners and farmers are looking to renewable energy as a viable 'third crop.' Similarly, it is becoming increasingly common for manufacturers and main street businesses to implement solar that matches their energy load."
Though the Crown solar array is exponentially large, it is not enough to meet the total energy requirements of the Mankato aluminium can plant. It has been estimated that it would only yield 2,000 megawatt-hours of power, only 25 per cent of the plant's need.
Can manufacturing is a power-intensive process, but Darula is positive about the quality of Crown's products, referring to the aluminium cans as "the most recycled and sustainable beverage package in the world."
If everything acts according to Crown's plan, by this time next year, part of the aluminium can volume coming out of the property would be created using sun rays falling on the company grounds.
Per the company's Twentyby30 plan, the project will be a minor segment of Crown's broader initiative of decreasing greenhouse gas emissions, water use and waste output.
Some of Crown's definitive goals include reducing the weight of the produced aluminium cans by 10 per cent, ethically sourcing all of its raw materials by 2030 and diverting used waste from landfills.
Darula talked about Crown's affiliation and said: "Currently, we are receiving significant capital investment and growing our business. We're excited about our short- and long-term future here at Mankato."
The solar panel installation in the Mankato plant will begin in March 2024, producing the first batch in September. Once optimised, the Mankato plant will join another Crown facility in Spartanburg, South Carolina, partially run by onsite solar. Crown consecutively plans to deploy solar arrangements at its plants in Nevada, Virginia, Mesquite and Martinsville.

The recent upgrades to the Mankato facility all reek of eco-friendliness and a sustainable economy.