The aluminium beverage can have significantly increased in popularity over the last decade, emerging as a prominent characteristic within the beverage industry. While supporters of aluminium point to attributes like sustainability and portability as driving reasons, the can has paired itself well with some of the most active growth areas in drinks.
This enthusiasm should not overshadow the reality that beer and carbonates will continue to dominate the aluminium can demand. They still account for 118 billion cans per year in the Americas, a figure that is anticipated to rise regionally. Long-term growth prospects for both categories are constrained by a mix of anti-sugar tendencies, mindful drinking, and pressure from other categories.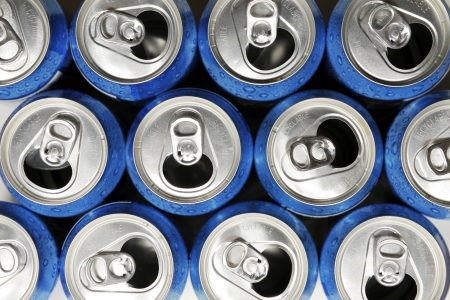 This category alignment has been the key to the success of cans. Currently, about four out of every five beverage cans in the Americas contain beer or carbonates. These two have traditionally been the dominating categories in cans and will remain so for the foreseeable future, but their hold is slipping.
This does not imply that the can is not confronted with challenges. Potential challenges may arise from the volatility of aluminium prices, suboptimal recovery rates in some regions, and supply chain complexities. However, it is evident from the long-term tendency that future beverage categories will most certainly be packaged in cans.
While growth expectations in Latin America are promising, overall aluminium cans growth in the area is a fraction of what North America expects (154 million units versus 2.2 billion, respectively). Finally, there is "bottled" water, which is becoming a misnomer as cans become more widespread, not just in sparkling but also in still water in the aftermath of Liquid Death's tremendous success in the United States.
The most significant is energy drinks, the only emerging category with equally promising prospects in Latin and North America. Established brands like Red Bull have traditionally preferred aluminium cans, and there is no prospect of that changing since younger rivals like Bang or Zoa also appear almost entirely in cans.
Then there's the thriving alcoholic RTD market. This category has had significant instability as hard seltzers have given way to pre-mixed cocktails. Still, both have opted to appear almost entirely in cans, so the packaging changeover has been primarily unimportant.

All of the categories above may be classified as either functional or designed to serve as a more health-conscious alternative to existing beverages on the market. It is intriguing to see how cans have effectively positioned themselves as a preferred option for such drinks, exerting a significant influence on introducing new beverage products, particularly those emphasising functionality and healthiness. Aluminium cans have the potential to achieve success by engaging in one or both of two distinct actions. One approach is ensuring they have enough representation in smaller, more dynamic subcategories such as low-sugar goods, craft items, and non-alcoholic beverages. Another method involves appropriating opportunities from competing groups.