Constellium Muscle Shoals has reportedly acquired the Performance Standard V2 (2017) Certification from the Aluminium Stewardship Initiative for producing aluminium sheets, coils, and alloys in facilities at Muscle Shoals, Alabama, and Bowling Green, Kentucky.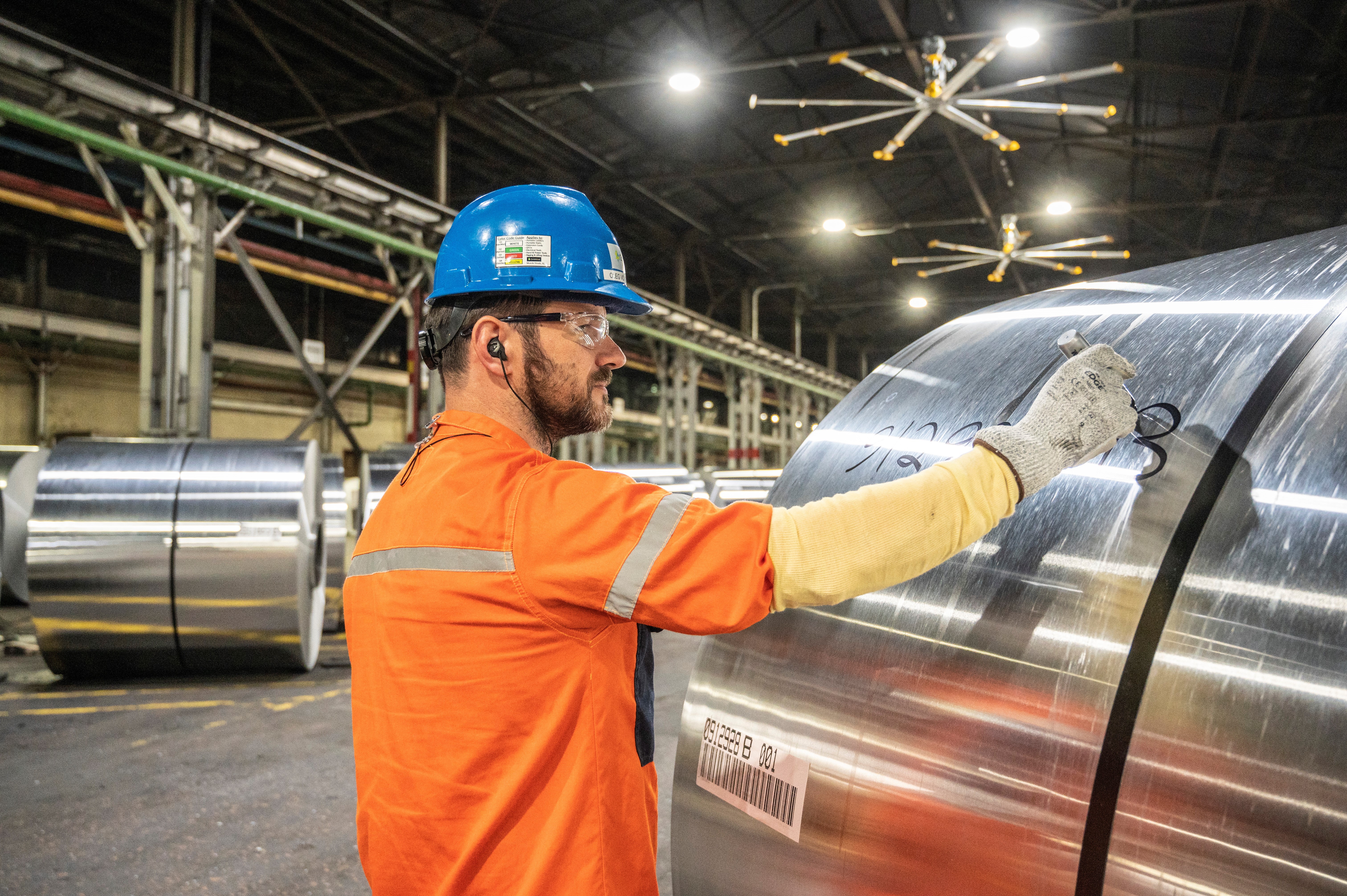 Muscle Shoals facility manufactures aluminium sheets for the packaging industry, specialising in producing all three pivotal components of beverage cans – body stock, coated end stock, and tab stock. The facility produces over 450,000 tonnes of finished aluminium coils per year, having an annual capacity of over 1 billion pounds.
Bowling Green plant produces aluminium flat rolled auto body sheet products for the automotive market, with a capacity of producing 100,000 tonnes annually. In addition, Constellium Muscle Shoals encompasses several other facilities, including the Element 13 used beverage can recycling facility, where delacquering, melting, casting, and storage take place.
Constellium Muscle Shoals (CMS LLC) received the certification after a stringent, independent, third-party audit by Bureau Veritas Certification. The audit occurred before May 31, 2023, so the company received Performance Standard V2 certification.
Fred Pearson, Director of Environmental and Sustainability at Constellium Muscle Shoals, commented: "Receiving the ASI certification is an extraordinary achievement for our Muscle Shoals and Bowling Green facilities, and demonstrates our commitment to manufacture our products in a responsible and sustainable way. Our recycling capacity, coupled with this certification, is a step further to respond to the demands of our customers and society."

Fiona Solomon, Chief Executive Officer at ASI, said: "We congratulate Constellium for achieving ASI Performance Standard Certification at its Muscle Shoals and Bowling Green facilities. The company's capacity to recycle nearly 20 billion cans per year through its Element 13 facility underscores its key role in the circular economy of the region and beyond. Its ASI Performance Standard certification demonstrates that the company is committed towards the responsible production of aluminium, and broader ESG outcomes."