According to the latest export-import data released by China's General Administration of Customs, total aluminium plate/sheet, strip exports by China stood at 242,300 tonnes in November 2018, an increase of 83934 tonnes or 53% from 158366 tonnes in November 2017.
On month on month comparison, plates/sheet, strip exports rose 4% from the October export volume of 232970 tonnes.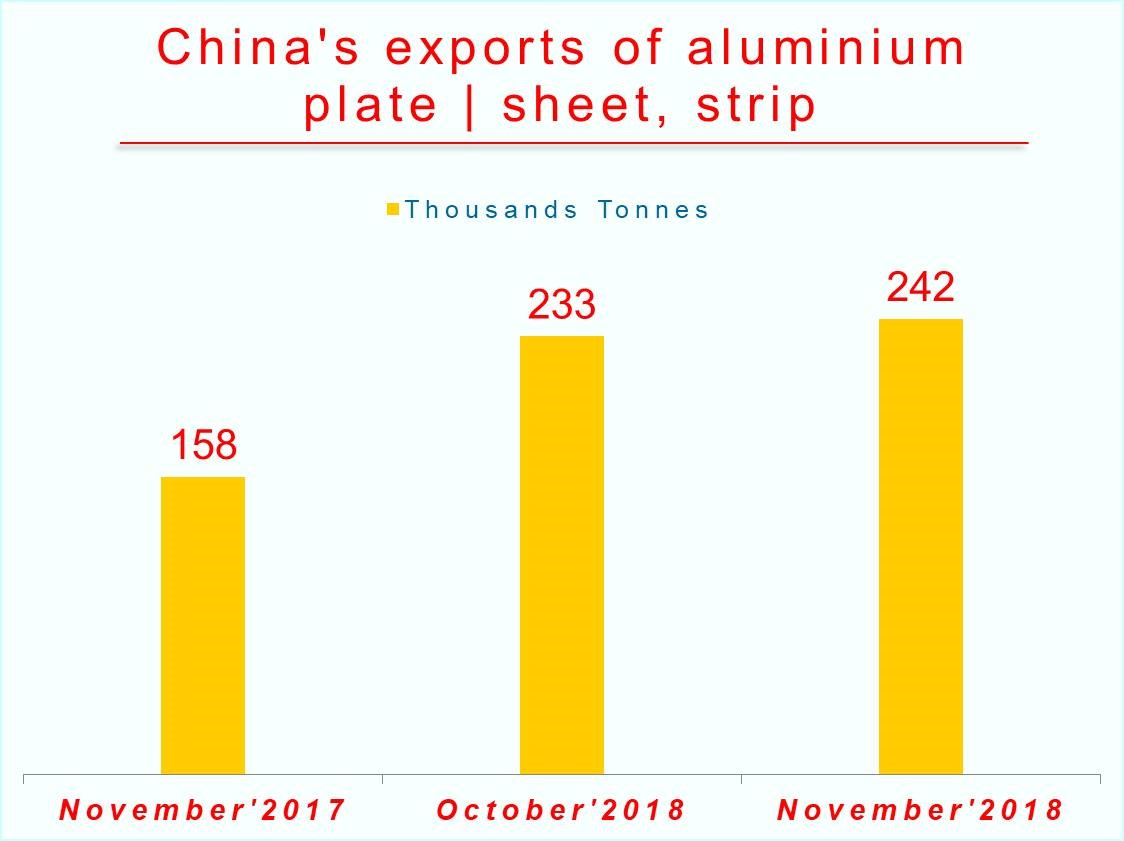 Chinese exports of aluminium foil in November 2018 stood at 114,200 tonnes, compared to 91874 tonnes in November 2017, which marked an increased by 24.3%.
On month on month comparison, aluminium foil exports rose 8.8% from the October export volume of 104963 tonnes, according to data from China Customs.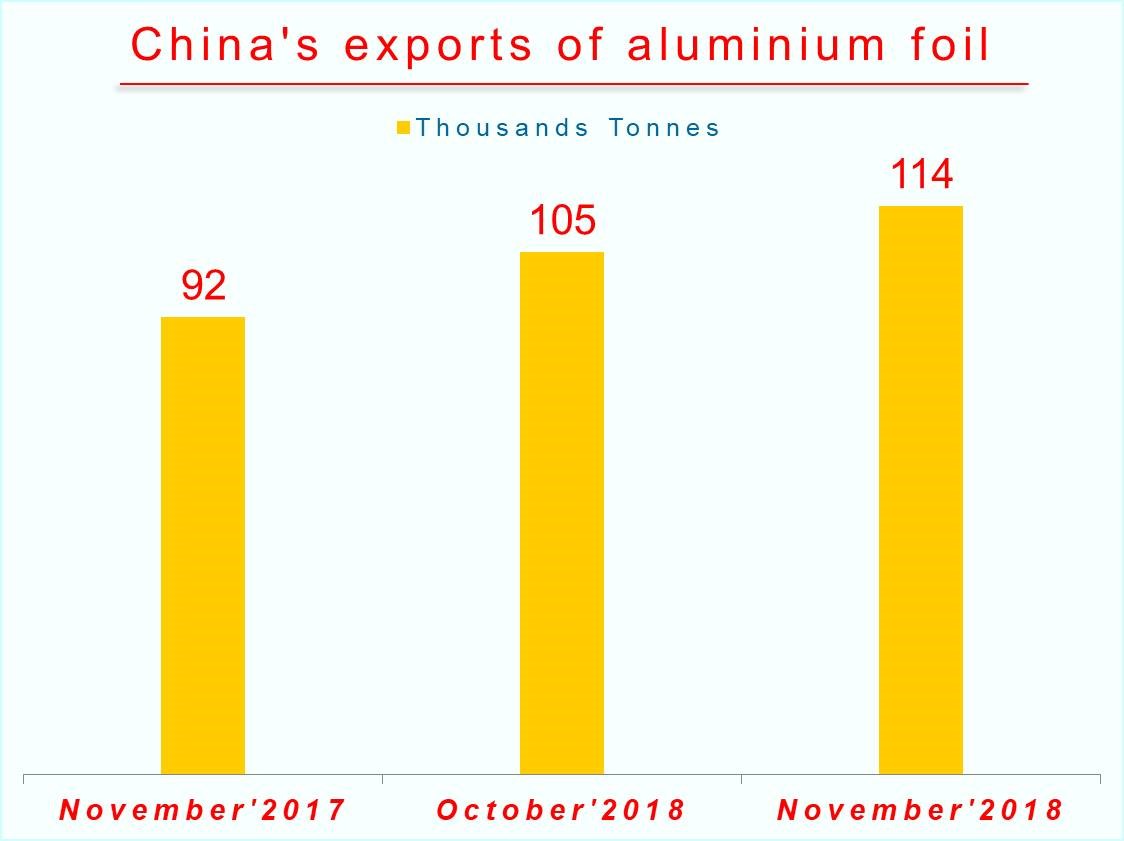 According to Shanghai Metals Market, higher value-added tax (VAT) rebates on aluminium products from November and lower SHFE and LME price ratios buoyed exports in November. Concerns among overseas buyers about additional tariffs also accounted for the higher exports.
On the import side, China imported 17,600 tonnes and 5,400 tonnes of aluminium plate/sheet and strip and aluminium foil respectively in November 2018.
In 2017, China exported 826,000 tonnes of aluminium extrusion, 2.08 million tonnes of aluminium plates, sheets, and strip, 1.16 million tonnes of aluminium foil, 136,000 tonnes of aluminium tubes and pipe, as well as 879,000 tonnes of aluminium structures.