Tajikistan would be selling a stake in its main industrial concern Tajik Aluminium Company to a Chinese firm in exchange of much needed cash investment. This was reported by local media on December 4 citing Beijing's former ambassador to Tajikistan, Yue Bin. He said that the acquisition would be executed in return for an investment of US$545 million into the Talco aluminium smelter by the Chinese firm. State-owned China Machinery Engineering Corporation would take over stakes of Talco.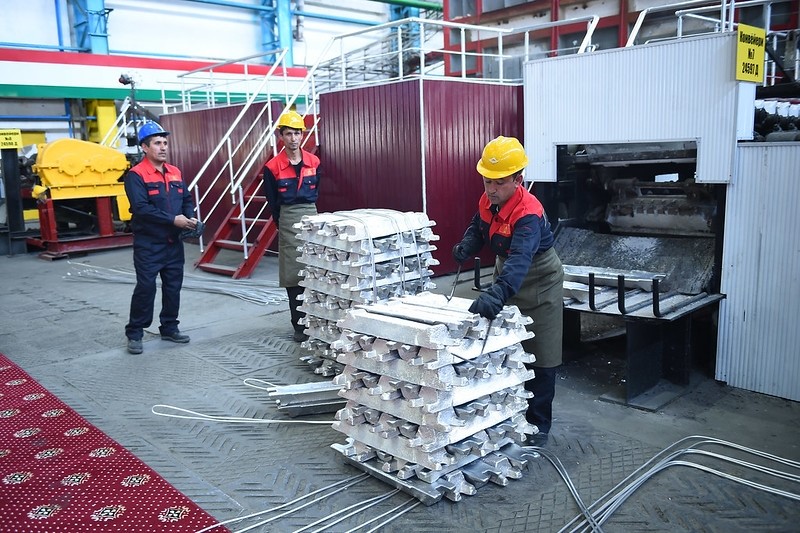 Talco, a completely state-controlled aluminium producer on paper, has not made any official comment on the prospect of it being partly-privatized. Yue has not disclosed any details about the size of any stakes to be sold.
The process for sale has already been initiated. Talco was converted from a state unitary enterprise into an open joint-stock company on November 1. Although the Talco shares now belong to the government, a portion may in time be traded to private investors.
The deal for state-owned China Machinery Engineering Corporation, or CMEC, to overhaul Talco's aluminium smelter in Tursunzoda dates back to September 2017, when President Emomali Rahmon visited Beijing. Talco announced in April that CMEC's plant upgrade program would be worth US$545 million. Other than renovating the existing Talco plant, CMEC is also supposed to be building a new smelter.
Tajikistan has been reluctant in giving away the stakes of the state owned asset causing the delay in the selling process. Talco owes substantial amounts to the taxman and the national electricity company Barki Tojik energy holding.
The bulk of the money generated by Talco goes to its tolling partner, British Virgin Islands-registered Talco Management Ltd, or TML. TML effectively acts as a financial middleman between Talco and the world, buying raw materials for the factory and selling its finished product while Talco gets a fee payment. 
Talco is estimated to consume around 30 percent of Tajikistan's electricity and it buys electricity at a subsidized rate. The government plans to use the power generated by the under construction Roghun hydropower plant, to support future enterprises like a new Talco smelter.