To expand its market presence and product variety, Cappac, a Dutch producer, has focused on a proven strategy that has significantly expanded its Nespresso-compatible aluminium capsules. Cappac is a newbie to the market by definition, having begun in 2020, but it has quickly established itself as a private label and co-packing expert of aluminium capsules.
Cappac's ambition for a cleaner future includes employing at least 80 per cent recycled aluminium and producing carbon-neutral Nespresso-compatible capsules by early 2024. Cappac has also used minimal packaging solutions to reduce cardboard waste, including the world's smallest sustainable XXL 100 capsule box. Cappac provides bespoke branding solutions, such as personalised capsule lid foils and Nespresso-compatible capsules, in combination with capsule production to correspond with each customer's identity.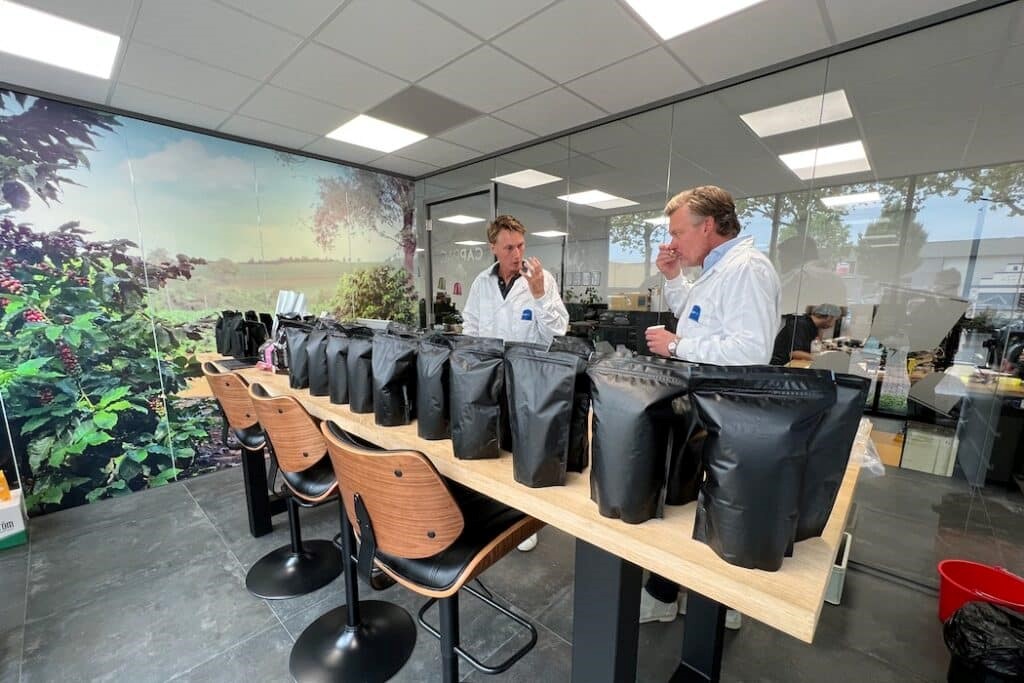 While biodegradable capsules are gaining popularity, especially as additional options in product assortments, Carel Rouweler asserts that Cappac is strongly dedicated to aluminium goods. The firm regularly participates in recycling initiatives, including collaborating with Blokker, a company client. In the previous year, almost 40 million capsules were retrieved and recycled.
"The transition of Nespresso capsules from plastic to aluminium was catalysed by Starbucks granting perpetual rights to Nestlé to market Starbucks Nespresso Capsules. At that moment, when I informed a German retailer about our aluminium capsule for the private label industry, their immediate query was how soon we could deliver the product. This confirmed our trajectory. Our ultimate goal is to find the unique optimal time to grind a particular coffee blend to preserve all its aroma, and create the most beautiful crema that's 100 per cent airtight sealed to secure the perfect foil dome," said Carel Rouweler, the Founder and CEO of Cappac.
Aligned with the Dutch coffee industry's national champion, Koffie & Thee Nederland, Cappac and other capsule producers work to improve the recycling of aluminium Nespresso-compatible capsules. Rouweler believes that every aluminium capsule deposited in an ordinary waste bin in the Netherlands should soon be retrieved and recycled.
The establishment of a factory was not initially planned, but it became necessary to serve Cappac's growing client base. In July 2020, Cappac purchased its first high-speed capsule-filling machine. It had obtained its production facility by August and was operating within a month. By October, the manufacturing line was completely operational, and Cappac began testing production for its own brand, Epic Coffee.

"We see customisation as value-added. From capsule and foil personalisation to individual coffee blend development, our understanding of customisation begins with grasping our customer's needs. Every Cappac expert contributes their knowledge and experience. The merging of these forces, in combination with our team of aluminium Nespresso and coffee specialists, gave us a substantial head start and a legacy that continues to pay off," added Carel Rouweler.