The UK-based canned water company CanO Water has announced partnering with 10 Days, a creative advertisement agency, to participate in a competitive brand pitch. After the post-Covid data was revealed, big players in the canned water sector realised that the demand has grown almost 52 per cent as per the IRI data. This has led CanO to invest in brand growth and marketing.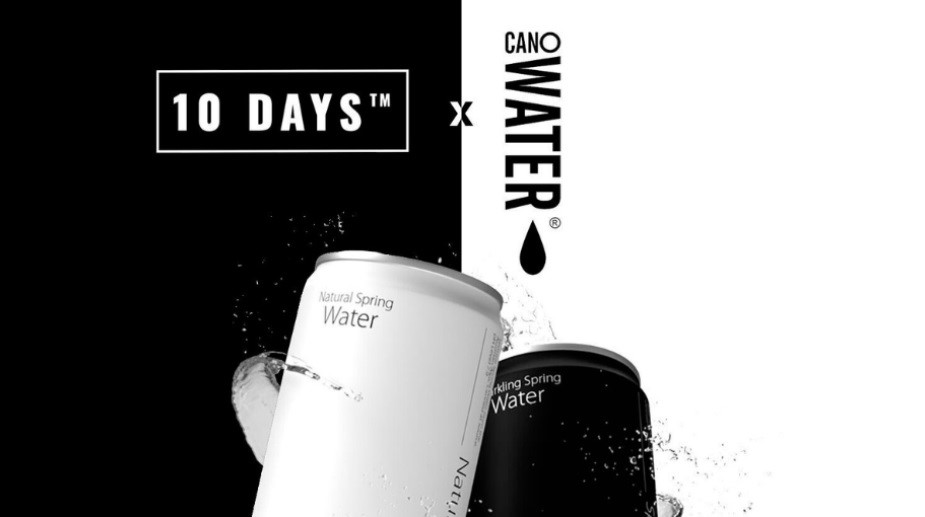 Globally referred to as the first brand that circulated water in aluminium cans, CanO Water was established by three friends after they were horrified by the harmful effects of plastic pollution. In line with active environmental consciousness, CanO launched infinitely recyclable and resealable aluminium cans that induce a sustainable circular economy.
Throughout the four-month-long pitch procedure that included top London firms, 10 days was chosen by CanO Water for its impulsive and out-of-track notion of creativity. 10 days provided CanO with incredible ideas that can augment the company's marketing strategy to new heights. 10 Days has previously worked for brands concerned with sustainability and designed fruitful content for them. Some of these brands are Fussy and Wherefrom, who all are full of green, environment-friendly ideas.
After winning the pitch, 10 Days will undoubtedly aid the brand in advertising its sustainable ideologies, inspiring people to evolve into better environmentally-conscious beings.
The co-founder at 10 Days, George White, exclaimed: "CanO Water is the perfect match for 10 Days - ambitious, innovative and ready to push boundaries. We share its disruptive spirit, and with so much opportunity for brand growth, we cannot wait to shake up the UK water category." 
The co-founder at Cano Water, Josh White, declared: "We absolutely love the way 10 Days dreams up ideas that defy norms at such speed. It's the perfect fit for a brand like CanO Water, which promotes sustainable, healthy energy in a premium and entertaining way. We're really excited to create some amazing campaigns together."

10 days will also create a 'Don't Bottle It' campaign for CanO Water to further demonstrate its creative, production and strategic services.
This news is also available on our App 'AlCircle News' Android | iOS