Cambridgeshire and Peterborough Waste Partnership (RECAP) has launched a new campaign titled 'MetalMatters' to promote metal packaging recycling in the region. Households in the areas are being asked to recycle their aluminium wrapping foil and foil trays, food and drink cans, empty aerosols, and metal screw tops to increase kerbside recycling rates.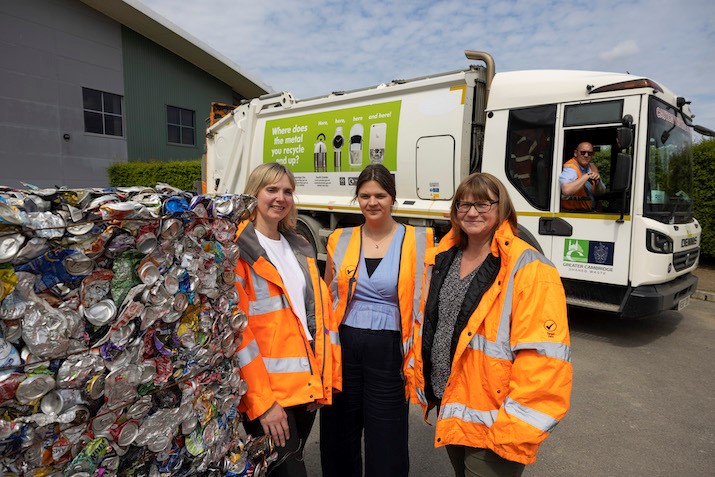 The 'MetalMatters' plan, initiated by the Aluminium Packaging Recycling Organisation (Alupro), will combine targeted social media messaging, local radio advertising, and an outdoor advertising campaign to convey the broader advantages of metal packaging recycling. 
Bryony Rothwell, RECAP waste partnership manager, said, "At RECAP, our goal is to drive recycling rates up and reduce waste by identifying environmentally responsible ways to meet the needs of our local communities. MetalMatters will allow us to engage with residents across Cambridgeshire and Peterborough, encouraging them to think about their recycling habits and how best to dispose of their metal packaging."
"For more than a decade, our MetalMatters programme has been educating the public about the benefits and importance of recycling metal packaging. We're confident that the introduction of this campaign will help to drive an increase in recycling rates and households taking positive action across Cambridgeshire and Peterborough," said Tom Giddings, executive director of Alupro.
MetalMatters, funded by the metal packaging industry, strives to educate homeowners about the advantages of metal packaging and urge them to recycle. MetalMatters is a kerbside recycling programme that may be managed by any local government, regionally, by collection round, or demographic targeting.
Cambridge City Council, Cambridgeshire County Council, East Cambridgeshire District Council, Fenland District Council, Huntingdonshire District Council, South Cambridgeshire District Council, and Peterborough City Council are the seven local authorities involved in the six-week initiative. Since its inception in 2012, more than 119 local governments have implemented MetalMatters, resulting in higher recycling rates.

"For us, the most important message is that metal is infinitely recyclable, meaning the quality and properties of the metal will be unchanged during the recycling process. Making a few small changes can add up to a big environmental impact," added Tom Giddings.