YouTuber Burls Art, known for making electric guitars by recycling products like newspaper, coloured pencils and lego, has resorted to aluminium this time. He has recycled aluminium cans, 1,000 to be precise, to make his latest guitar. And he has aced it once again.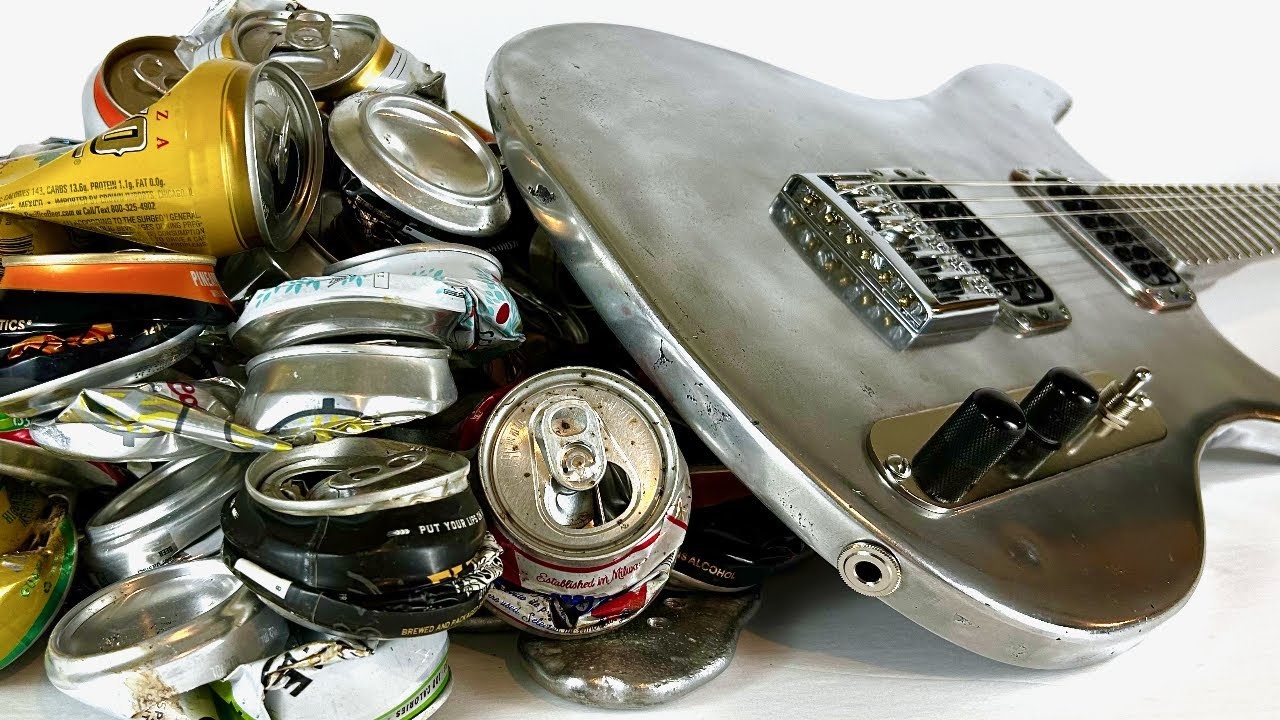 As per the report, Burls Art has recycled used 38lbs beverage cans over a year. And after an extensive research, he built the furnace to recycle cans. He used to make sure the cans were completely dry before the melting process. Only half of his cans became pure molten aluminium that could be turned into bars and then used for building the guitar, while the remaining half became slag that floated on the top.

Burls Art created the mould of the guitar, and a lot of sanding was required after that. However, the finished guitar is a stunner, and according to Burls Art, it is the least time-intensive build to date. The guitar was also heard in action at the end of the demo. 
This news is also available on our App 'AlCircle News' Android | iOS