Headquartered in the US, Belvac, known for providing the global aluminium beverage can industry with sustainable solutions, is assisting in the move to a better and greener future with its new Carrier Ring Bottle. The Belvac Carrier Ring Bottle represents a promising advancement in ecological packaging. The aluminium bottle, designed with lightweight construction, has a transport (carrier) ring seamlessly incorporated into its structure.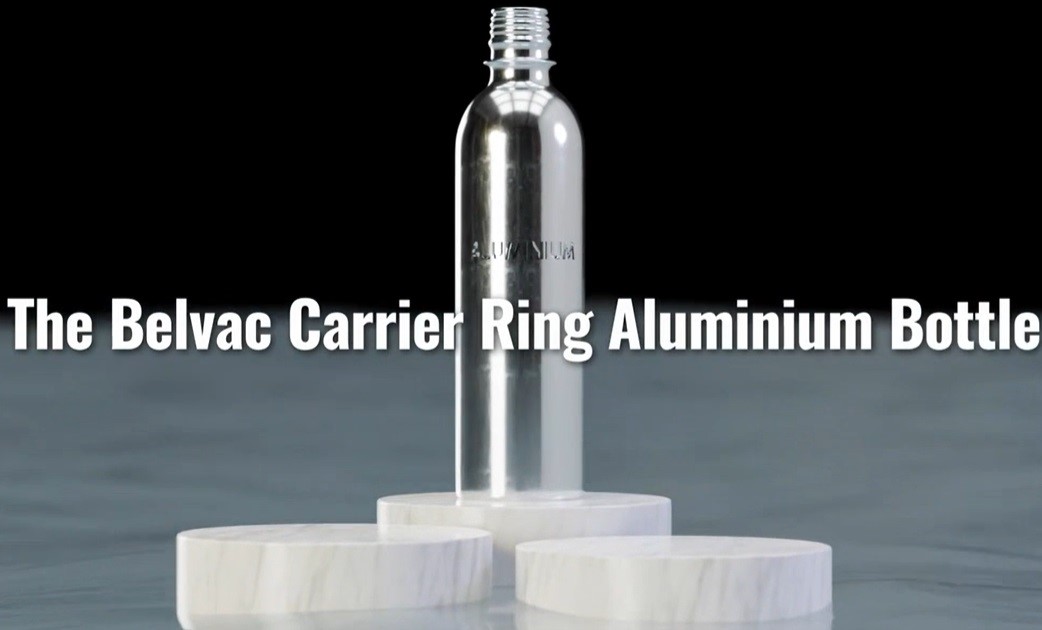 This innovative feature enables the bottle to serve as a suitable alternative to PET bottles in terms of packaging. The Carrier Ring facilitates the filling of aluminium bottles on pre-existing PET Filling Lines, requiring a modest amount of capital expenditure.
Over 10 million tonnes of plastic garbage are in the ocean every year. Plastic pollution is expected to outnumber fish in our seas by 2050. Plastic pollution is wreaking havoc on the environment, yet it is still the most often used packaging material. Belvac has decided that it is time for a change.
Filling aluminium bottles on pre-existing PET filling lines requires just a little increase in equipment thanks to the Carrier Ring. The innovative carrier ring technology may now fill aluminium bottles using standard PET filling lines. Belvac's Bottle Can Manufacturing System forms it in the necking step.