Lutfa Mahmuda, an artist who graduated from India's Visva-Bharati University, recently held two exhibitions in Uzbekistan.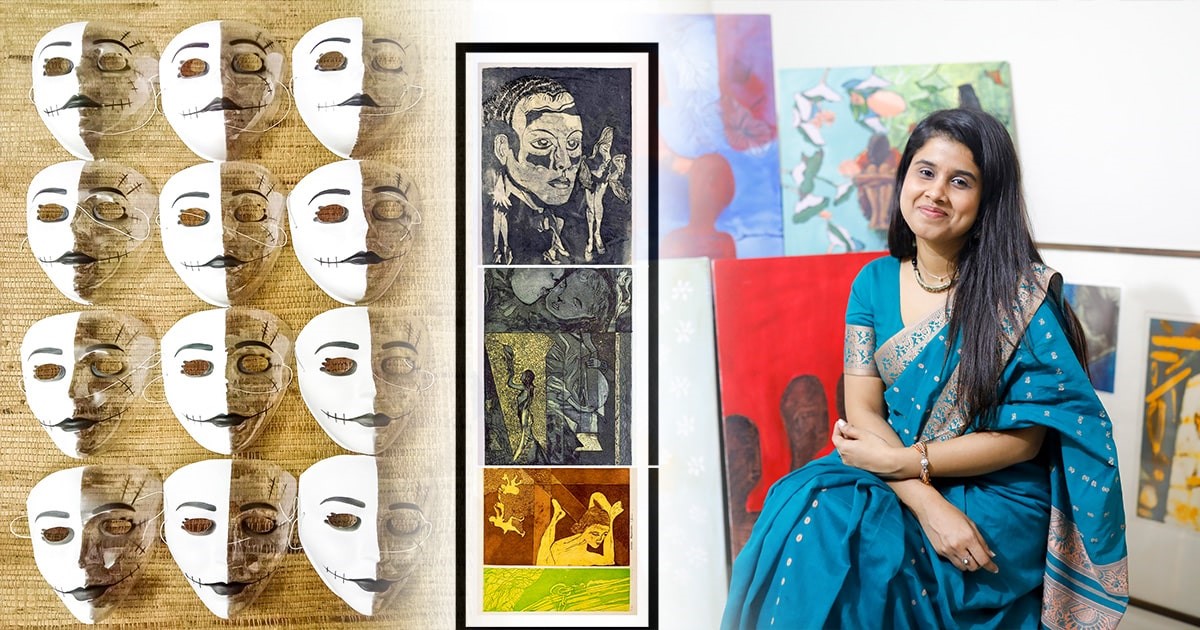 Lutfa Mahmuda has experimented with various art mediums, such as lithography on aluminium sheets, but her main priority is the social aspects of life and its influence on fine arts.
She illustrated her experience as a Bangladeshi representative in Uzbekistan and said: "The art in the country is quite inspired by Islamic design. While taking a class at the Republican Specialized Art School, I noticed their surprise at how much our art differs. Our art forms are quite new to them. Our art is quite conceptual while theirs is quite a design and decoration based."
One exhibition took place at the Bangladesh embassy in Tashkent, under the Ministry of Foreign Affairs, and was titled "Lily with no water". This exhibition displayed 15 artworks and was held from April 30 to May 30.
The other exhibition was hosted at the Republican Specialized Art School and showcased over 20 works of art. The opening ceremony was attended by A. Nuriddinov, Chairman of the Academy of Arts of Uzbekistan, the pedagogical team, students and the Councilor at the Bangladesh Embassy of Tashkent.
Aluminium, a universally used metal, seconds her ideology of traversing borders with cultural heritage and legacy. Moreover, the infinite recyclability of aluminium is also an allusion to the repetitiveness of traditions.

According to her, since the economy is an international affair, indigenous culture should also have its own place in the world. Lutfa said: "It's important that we represent our culture on an international scale. I always try to introduce culture in a way that is easy so that it is more acceptable to the general public."