Ardagh Metal Packaging North America will expand its product portfolio by including a new 19.2 oz.(568ml) aluminium beverage can. The brand certainly wishes to further tap into the beverage can market with the introduction of this mid-range size.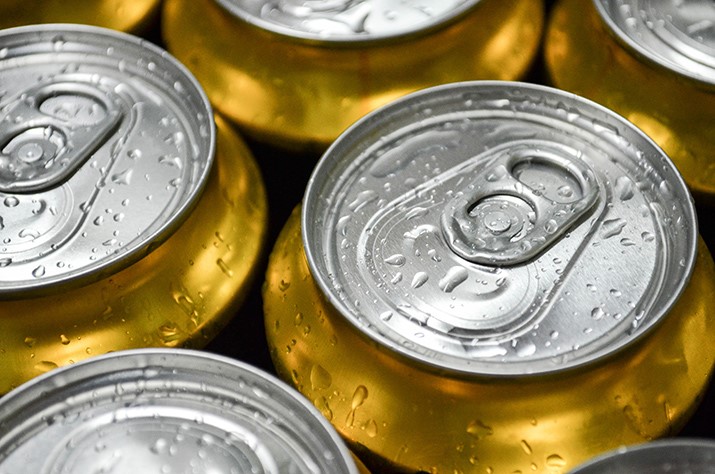 This latest can size will certainly provide the single-serve beverage industry with a perfect packaging option. For the first time, the AMP has manufactured a 19.2 oz. (568ml) can in the United States.
This particular aluminium beverage can might be placed in between the conventional sizes of 16 oz. and 24 oz., which is quite attractive for brands venturing out to pressure-pack liquids like hard seltzers, water, cider and beer.
Aluminium is crucial as it induces a circular economy because of its infinitely recyclable characteristic. The beverage can, at the end of its life, might be put through rigorous recycling processes to extract aluminium as a raw material again.
The new aluminium product, therefore, is extremely sustainable with an irreplaceable recycling rate that reduces carbon emissions to a great extent.
Beverage cans are useful for a brand to propagate company initiatives along with building a solid retail display during economic scrutiny. AMP aluminium cans help each customer with their individual marketing strategy.
North American CEO of AMP, Claude Marbach, explains that this extension product from AMP is just an attempt at gaining the customers' trust in the area of sustainability. Moreover, she claimed the growing consciousness for sustainability has also inspired the company to make this 19.2 oz. aluminium can. She also added that a vast unexplored beverage market can be entered with the introduction of this new aluminium can.
AMP released it in a statement: "This is also a clear indication of AMP's commitment to customers. We're enabling brands to further differentiate their product on retail shelves by choosing from a wide array of sizes, graphics and tab and end options."
"This new 19.2 oz. (568ml) size is indicative of this commitment, where AMP serves as a one-stop partner in enabling our customers to achieve their brand and bottom line targets," the company claimed.

Ardagh Metal Packaging is about to begin production of this new 19.2 oz. (568ml) aluminium beverage can at its Huron, OH manufacturing unit. AMP's 19.2 oz. aluminium cans will be circulated by the end of the first quarter of this year.
This news is also available on our App 'AlCircle News' Android | iOS