Pre-book your calendar for the Aluminium GDC Tech (Great Die Casting) mega event and the Forging Technology Forum mega event at the Chennai Trade Centre from December 1 to December 3, 2023. The event is a great place to gain in-depth knowledge about aluminium die casting and forging technology, growth and development related to the industry and other important details.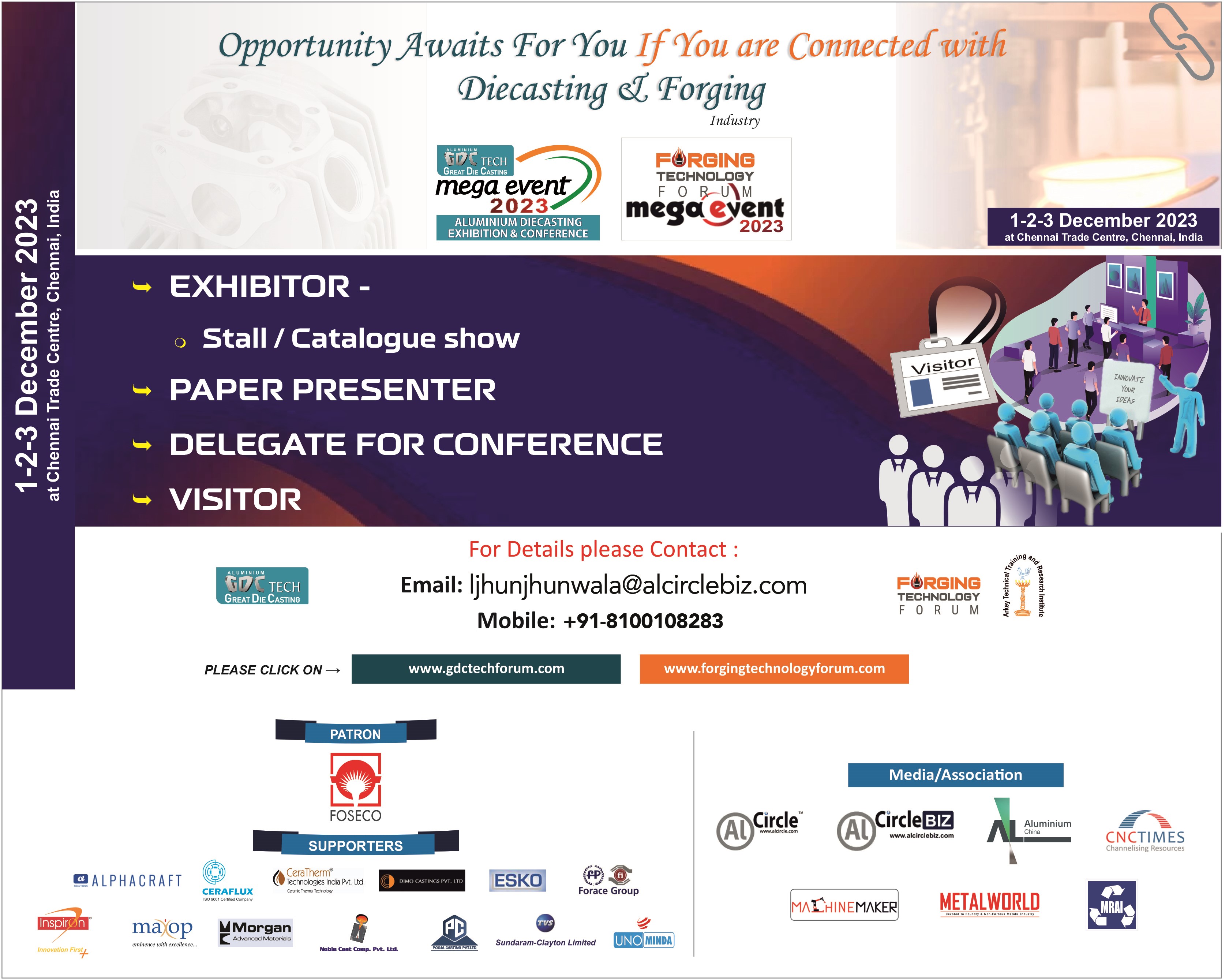 The event will focus on theme-based conferences and panel discussions guided by industry stalwarts and leaders discussing new technologies and emerging problems in separate conference halls for forging and casting. The event will also encourage college and technical institute students and researchers to engage in the following:
Special STUDENT DAY for engineering colleges
Project Competition for Postgraduate and PhD Students
Exhibits and vendor booths will occupy 3000 square metres of space at this three-day event from December 1st to 3rd, 2023. Over 350 delegates are expected, as well as over 1000 guests.
The conference will provide participants with several opportunities to learn about the most recent techniques and technology utilised in the aluminium die-casting and Forging sector via a diversified programme of presentations and workshops.
If you haven't registered for the event yet, do it today! Click here or Send your queries to ljhunjhunwala@alcirclebiz.com or call
this number - +91 8100108283