Alumil has introduced a new solution for aluminium gates compatible with its flagship SMARTIA FC80 fencing system. Alumil SMARTIA FC80 can be regarded as the brand's top fencing system.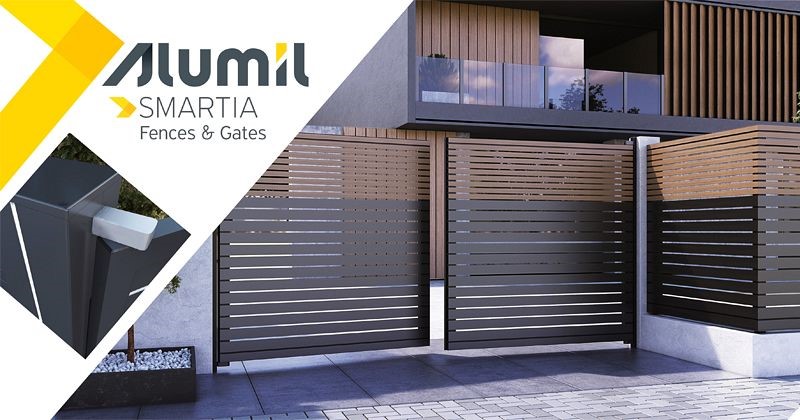 Alumil's SMARTIA FC80 is exceptionally robust and can support auxiliary decorative materials. This latest addition will further enhance the functionality of the fencing system. The new aluminium gate features a patented "Barcode" design on both sides, arousing the interest of a buyer. On the other hand, the integrated pivot hinges allow smooth and effortless operation, highlighting the company's mesmerising framework.
Moreover, the aluminium gate can incorporate LED lighting and Woodalux® bars, an amalgamation of aluminium profiles with composite wood, which is Alumil's trademark composition. The new gate measures 1.5m in width and 3m in height, which is perfect for large entrances that demand long-term safety.

With this latest rendition, the SMARTIA FC80 has become an extremely dependable option for residential applications, which conventionally demand safe, cost-effective, low-budget solutions that come loaded with seamless functionality and a progressive outlook.
This news is also available on our App 'AlCircle News' Android | iOS