On Thursday, September 8, Alcoa Corporation announced it received certification from the Aluminium Stewardship Initiative (ASI) for its remaining Poços de Caldas operation in Brazil. Now, all of Alcoa's Brazil operations are ASI-certified, bringing the total number of the company's ASI Performance Standard certifications to 17.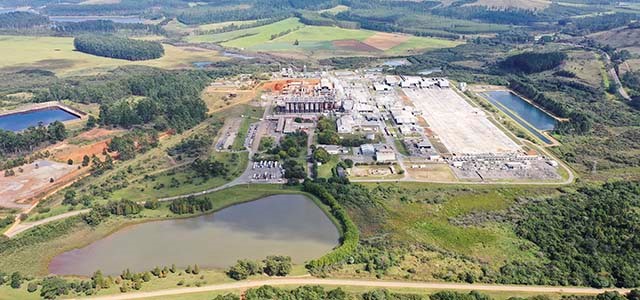 Alcoa's Poços de Caldas site is the company's first site in Brazil, founded in 1965, comprised of a bauxite mine, alumina refinery, and aluminium casthouse. All of them passed the required criteria to earn the ASI Performance Standard certification. Poços de Caldas is also Alcoa's sole producer of aluminium power.
"This certification marks an important milestone in our efforts to ensure that all of our Brazilian operations adhere to the highest sustainability standards," said Otavio Carvalheira, Alcoa's President of Brazil and Vice President of Operations. "It demonstrates our commitment to our stakeholders that we always strive to operate safely, with protection of the environment and respect for people, and to produce products that will create a more sustainable future."
Fiona Solomon, ASI's Chief Executive Office, said: "ASI warmly congratulates Alcoa on achieving Performance Standard Certification at its Poços de Caldas operations. Sustainability is an ongoing journey that constantly challenges companies to improve and adapt."

Alcoa is now able to sell ASI-certified bauxite, alumina, and aluminium globally as most of its facilities around the world have earned ASI's both Performance Standard and Chain of Custody Standard certifications.
Alcoa's ongoing membership and participation in ASI's certification programme represents its core sustainability objectives, including enhancing the value of its products through differentiation and improving carbon footprint.