According to Shanghai Metals Market, some 800,000 tonnes of alumina capacity got affected in Shanxi Huaxing, an alumina producer located in Shanxi province of China. This occurred as the company upgraded its generators to meet ultra-low emission standards from mid-December.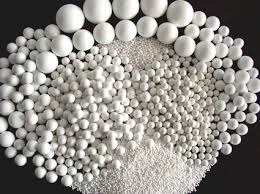 The company told SMM that regular production would start in the middle of March. At present, the company's operating capacity stands at 1.4 to 1.5 million tonnes.
A couple of days earlier, China's largest state aluminium producer Chinalco also put one of its roasting furnaces at the Guangxi branch into maintenance that would expectedly affect total production of alumina by 20,000 tonnes. Chinalco at its Guangxi branch has an annual alumina capacity of 2.5 million tonnes.
Another alumina producer in Guanxi Tiandong Jinxin Chemical did not remain far behind from conducting one-week maintenance work to its roasting furnaces on December 23, which would likely affect alumina production by 16,000 tonnes.

Besides, some 1 million tonnes of alumina capacity were already required to suspend at Shandong Qixing Group and Lubei Haisheng Biology in late November, as part of yearly winter cut during November 15, 2018 to March 15, 2019.